1. Always use an entire bottle of industrial strength American Crew/Redken hair gel for men. No one will take your new career as a douchebag seriously unless you hair looks like its been petrified and shellacked to within an inch of it's life.
2. Wear anything with a graphic print; preferably, a graphic blazer worn over a graphic T-Shirt. If you're really a go-getter, you'll finish off your outfit with a pair of $300 True Religion jeans (with some sort of graphic on them.)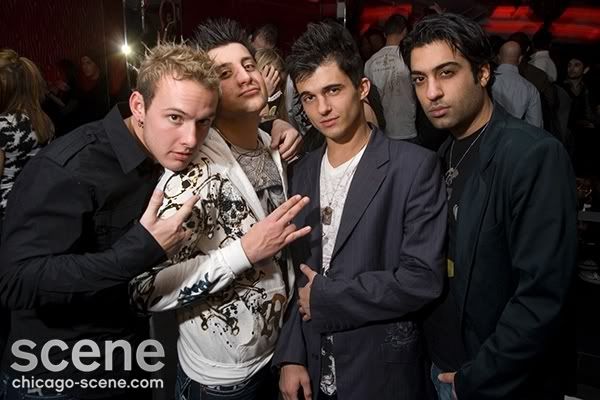 3. Make sure you always have a good hand signal ready for scenester photographers. Flashing a hand signal in a photograph not only tells the world "I'm a DB, and proud of it", but also says "I'm pretty good at performing shadow puppets."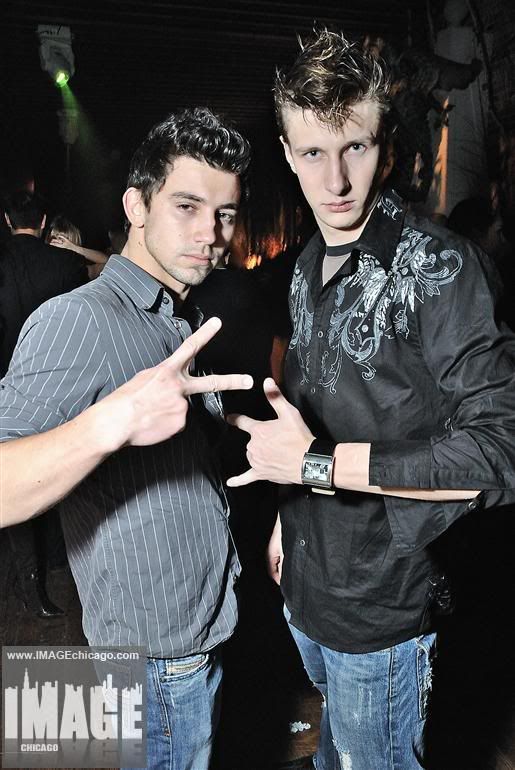 4. Finally, don't forget to wear your D&G (Douche & Giant ingrown penis) dog tag.
I don't even think you can get into a club without one.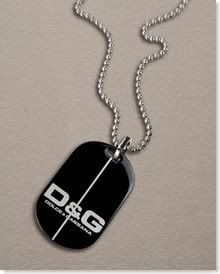 With these four simple fashion tips, you'll be on your way to becoming a full-fledged super douchestem in no time. Good luck!