I know the season is well over, but a friend just bought a similar pair of of these sandal boots and that's all I could think when I was looking at them.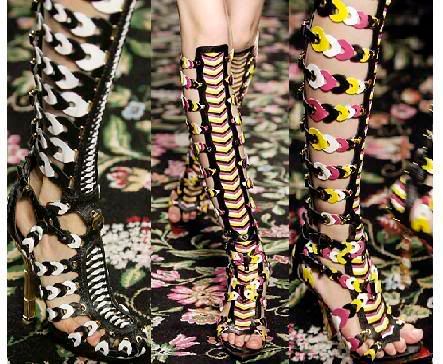 In case you didn't know already, casino's purposely use multi-colored, nauseating carpet to hide both blood & vomit, and the chips & coins which have fallen from the tables/slots.
So, I guess my original question stays relevant.