We've seen this
rumored underager
before. Now she's back, and she's brought along friends who have cloned into her.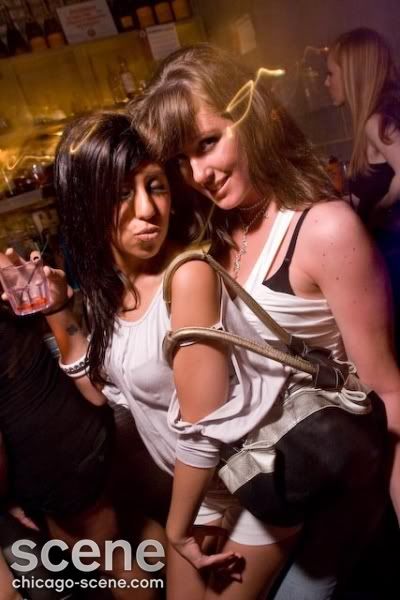 What are they looking at? Is there a mirror on the floor? A huge bag a coke?
I think I should try to get these girls together with
these guys.
It would be the perfect match.
Thanks to Chicago-scene.com