This photo, which was taken at Underground last week, shows two mainstream club goers dressed conspicuously similar to the Wicker Park hipster.
Has hipster fashion gone mainstream? Can the Ed Hardy crowd pull off gold lamé headbands and chunky glasses?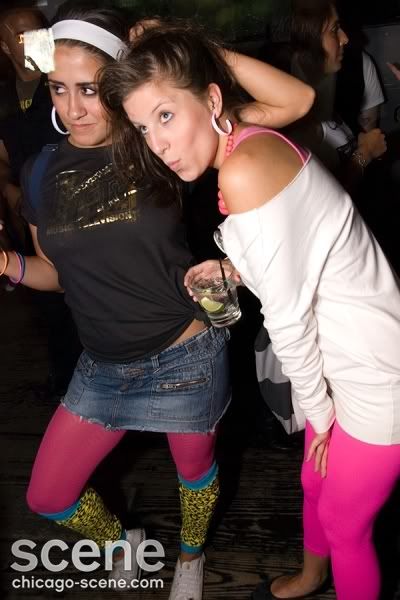 I kind of feel sorry for all the hipsters out there. It's kind of like your parents just took over your style.
Thanks to Chicago-scene.com