What the hell were the owner's of Bonnie & Clyde thinking when they put their "fashion" show on at Lumen last Friday?
Who made these clothes? Their cat?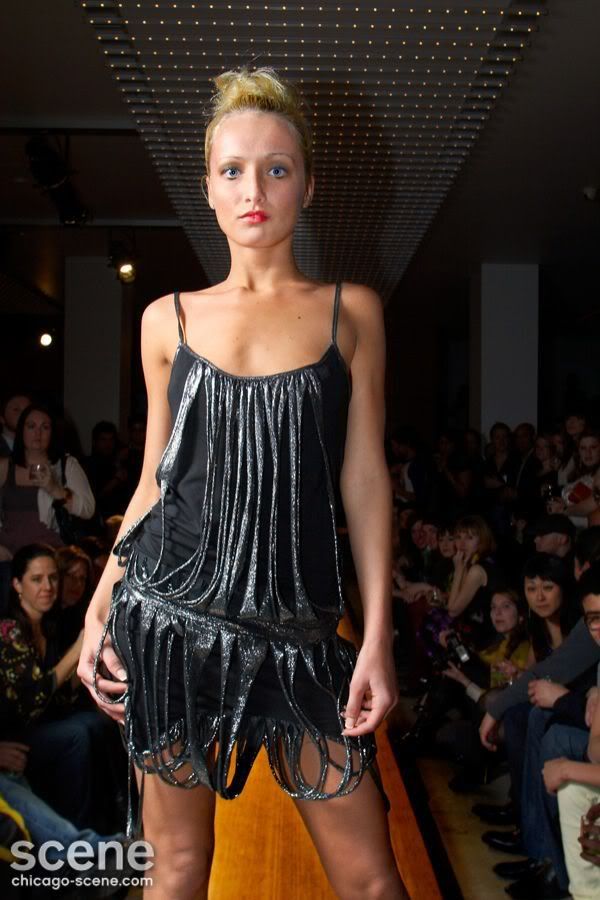 If the car-mechanic-head-to-toe-jean-warrior-princess look ever comes back in, I will know where to find it.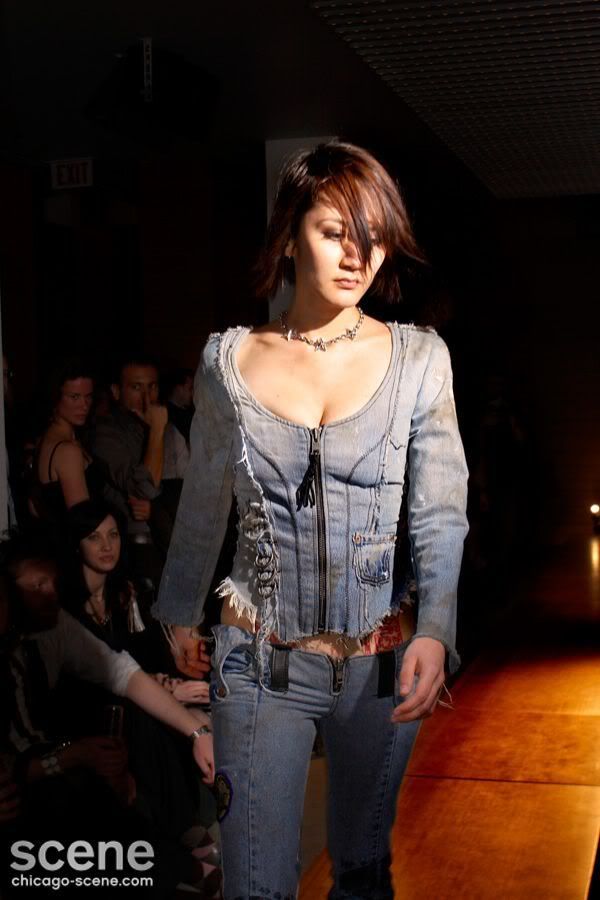 How many tractor tires were slaughtered to make this skirt?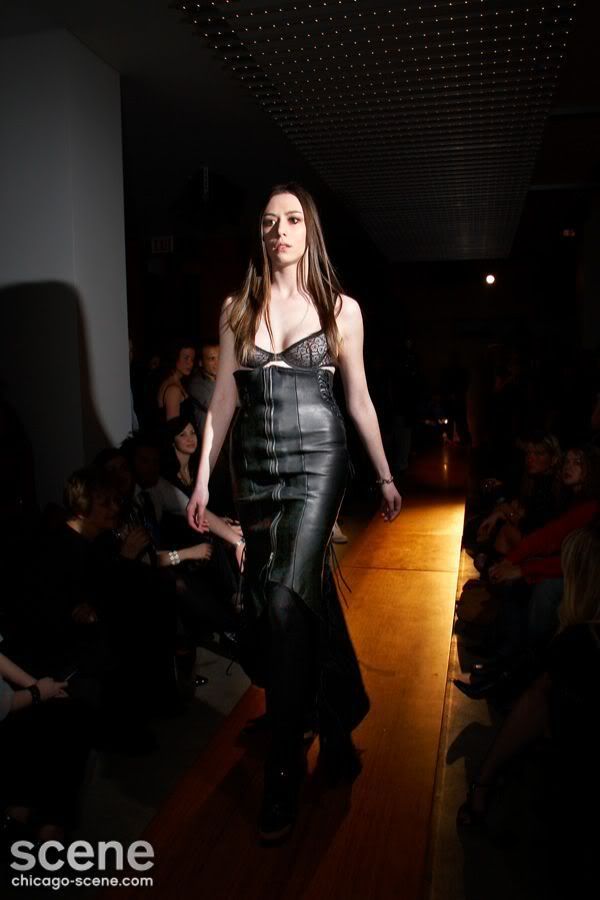 This has to be the most unflattering piece of rubber I've ever seen on anyone. Even the model looks embarrassed.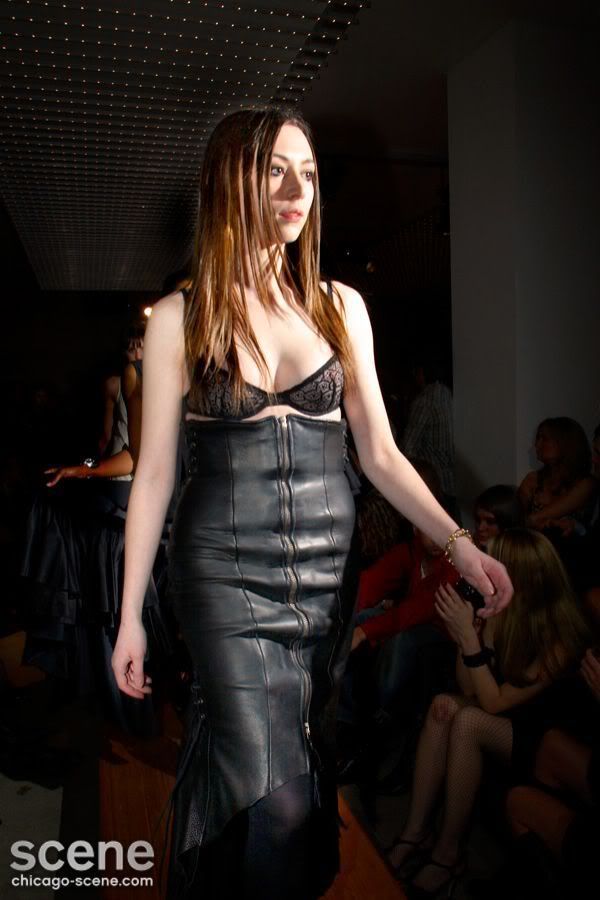 I don't know who the owners of Bonnie & Clyde are, but who ever put this show together must really hate them.
*photo credit to Chicago-scene.com